Our Communication Center, smart cameras, and advanced technology help us protect the JHU community.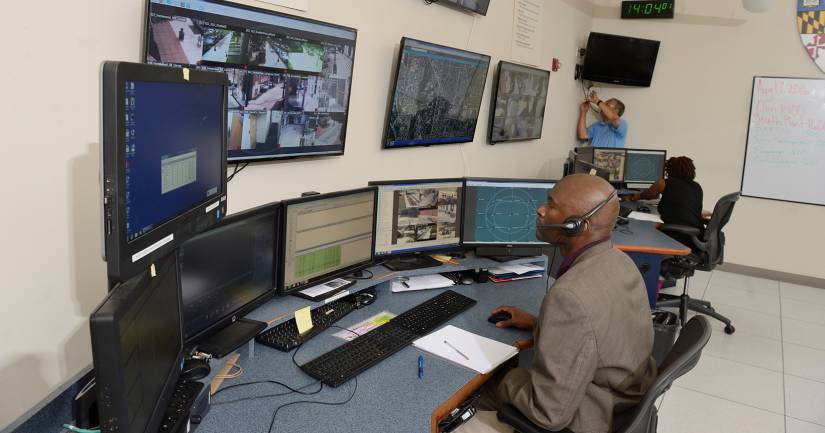 Homewood Communication Center
The Homewood Communication Center, which is operational 24 hours a day, utilizes a number of technologies to decrease response times of calls for service and increase the effectiveness of the Campus Security personnel. These technologies include:
Emergency Blue Light Telephones
Smart CCTV
Direct Dial Campus Emergency Telephone Number (6-7777)
Radio Communications
Closed-Circuit Television (CCTV)
The deployment of 186 smart CCTV cameras on and off the campus allows Campus Safety and Security to monitor areas of the campus community that have been subject to criminal activity and general safety issues. The cameras have software capabilities that allow them to monitor people, vehicles, and objects. Monitored behavior and actions alert the security systems specialists in the Communication Center who then dispatch Campus Security resources. There are an additional 430 CCTV cameras operating without the "smart" technology.