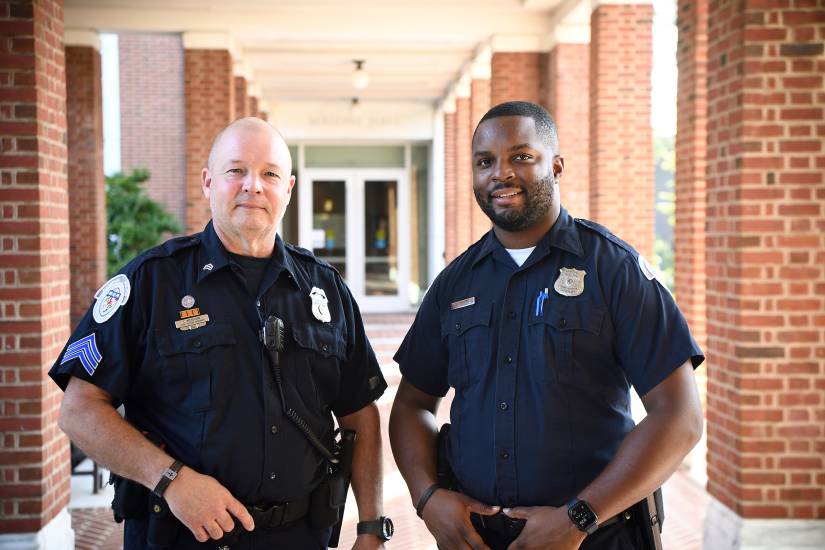 Special Police, trained security officers, and other dedicated personnel work together 24/7 to ensure your safety on and around campus.
Homewood Campus Safety and Security
Campus Police / Security Officers
Campus Police and Security Officers patrol the campus and adjacent streets in white SUVs marked "Campus Patrol," as well as carts, bikes and Segways. The Campus Police Officers are unarmed, and can arrest suspects on campus or other JHU property. The Campus Security Officers are also unarmed, but have no power to make arrests.
Allied Universal Security Officers
These are employees of a private security firm whose job is to notify Campus Police of incidents while walking on and around campus or while driving white vehicles marked "Allied Security" or "Allied Universal." They are unarmed and have no power to make arrests.
Off-Duty Baltimore City Police Officers and Deputy Sheriffs
Off-duty officers from Baltimore City Police and the Maryland Sheriff's office are armed, and can arrest suspects both on and off campus.
Officers in Action