The mission of Johns Hopkins Public Safety is to promote and maintain a safe and secure living, learning, and working environment for our students, faculty, staff, clinician, patients, and visitors, while also building community relationships that foster trust and mutual respect.
The organization strives to accomplish this mission while adhering to its core values of integrity, professionalism, respect, and service.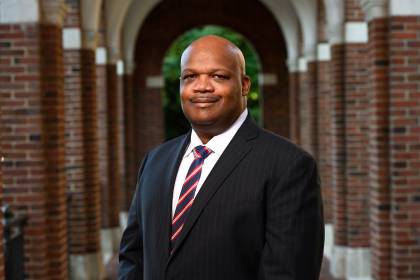 Vice President Bard
As vice president for public safety, Branville G. Bard Jr. works to ensure Johns Hopkins students, faculty, staff, patients, visitors, and neighbors are provided a safe and secure environment and receive responsive and respectful assistance for their public safety and security needs.